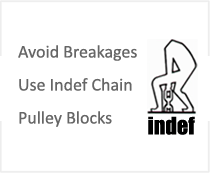 Founded in 1973 Mangla Hoists designs and manufactures overhead cranes, wire rope electric hoists, crane components in its facilities.
At Mangla Hoists we manufacture Double Girder Overhead Cranes, Single Girder Overhead Cranes, EOT Cranes , Goliath Cranes, Hand-operated Overhead Cranes, Freight Elevators, Jib Cranes, Wire Rope Electric Hoists, Crane duty Gear Boxes, Flexible Geared Couplings, Wall Mounted Cantilever Crane, Power Winches etc.

In-house product research & development enables us to retain flexibility of applying standard products, simplicity and economics of time proven serial components for increased reliability and better value.
Ongoing research and development by our professional engineering staff into design & manufacturing improvements places Mangla Hoists at the forefront of technology. Applied computer technology, integrated manufacturing and modern production equipment operated by skilled and dedicated technicians and rigid quality standards ensure that our products are your best buy in overhead material handling equipment.
Experience / Achievements
A few of our noteworthy achievements are... supplied cranes up to span 0f 33 Mtr.. Capacity up to 80 Tons (Hot Metal Handling). Double Girder EOT Cranes upto 125 Ton capacity.
Our cranes find major applications in the following industries...
Steel Mills
Power Plants
Railways

Engineering Workshops

Pipe Mills
Rolling Mills
Ordanance Factories
Paper Mills
Cement Plants
alvanizing Plants
Stock Yards
Automotive Industries
We are also recognized by the leading organizations like NTPC, BHEL, MES, DELHI JAL BOARD, L& T, EIL, RITES, DALAL, SGS, JACOBS, H&G, IRCON, TATA etc.